Claiming an absolute and serene simplicity, each of Walid Akkad's creations combines preciousness and comfort like a secret oath.

Designed, shaped, carved and manufactured by the jeweler, each piece becomes part of a romantic land: a sensitive and abundant garden belonging to the the vast and bountiful Nature.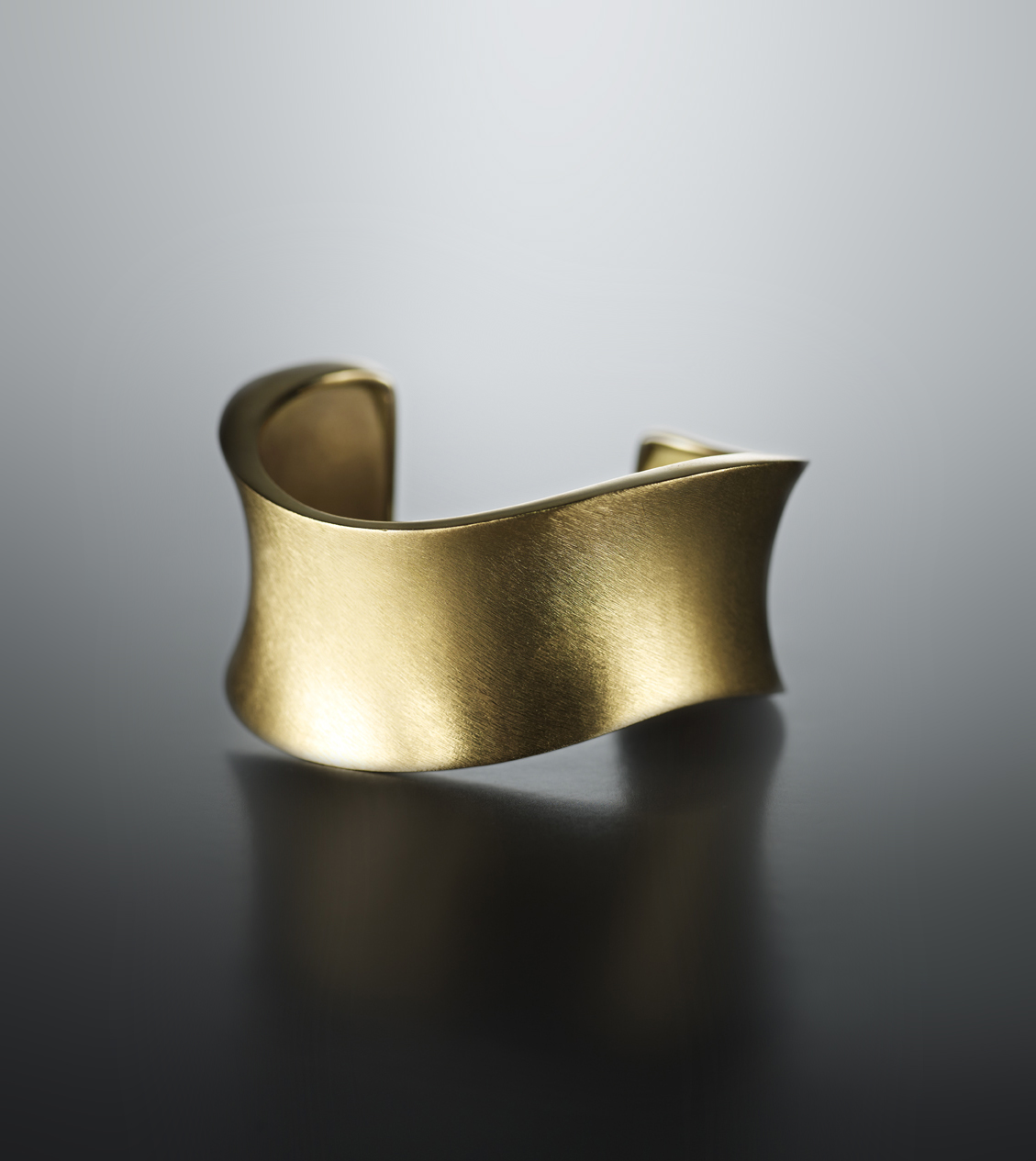 SEIZE
THE SHAPE
Movement
Like catching a brief glimpse of eternity, every jewel comes from a design. Inspiration is held and shaped to decide on its very structure. A light and strong architecture which takes place in space naturally, as a choreography would do, with a graceful savoir-faire.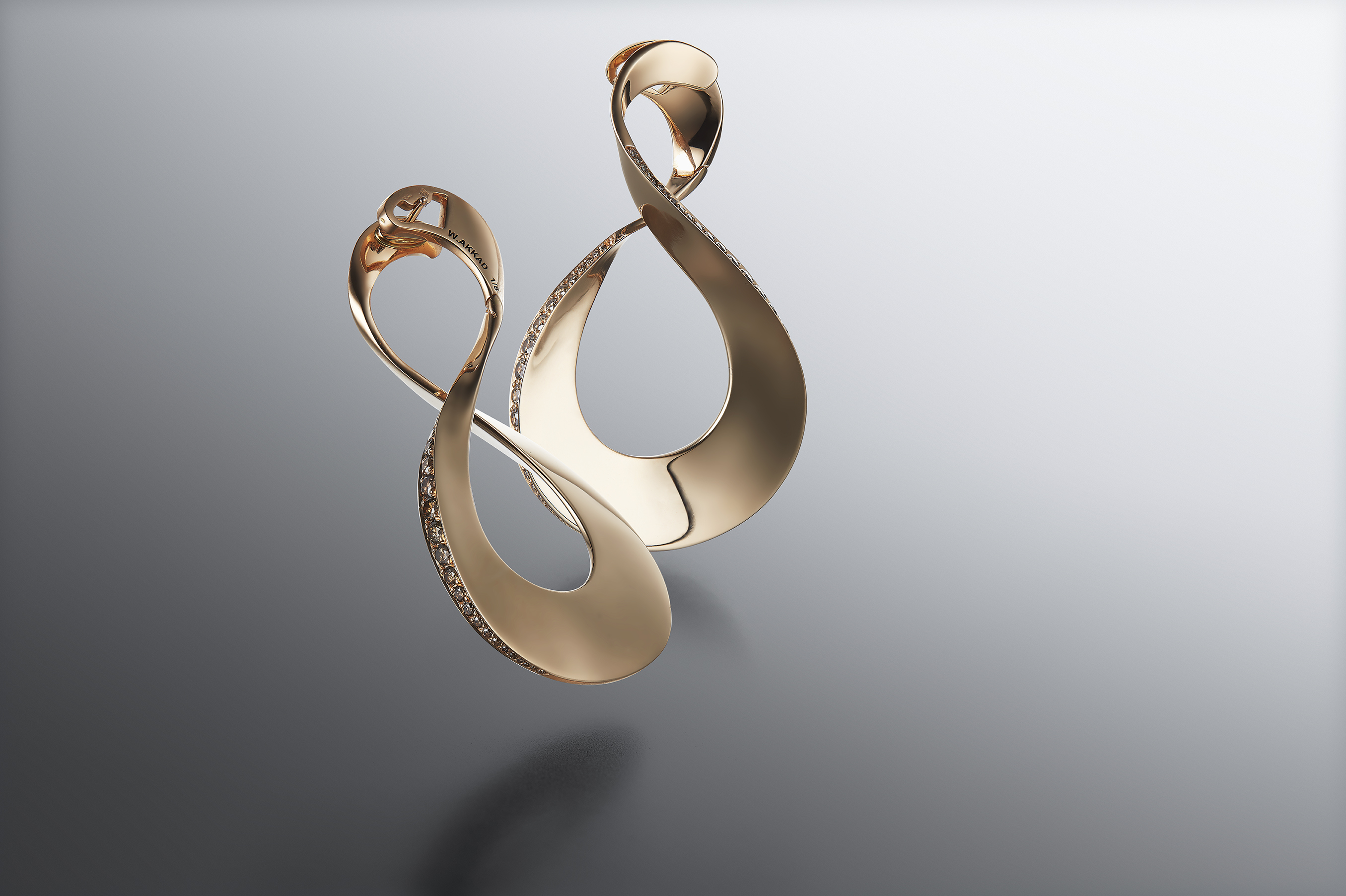 Harmony
In this construction, metal and stones have the same importance, one is not meant to highlight the other. They complement each other in a lively, rich and endless conversation. The kind of harmony you would find in a garden when lines, volumes and colours come from the same momentum.
Comfort
Comfort is crucial as a jewel is made to be worn. This essential easiness – which sometimes drives to drop a project – requires very high expectations in the definition of volumes, weight and height. 
(As far as an asymmetry under the ring, in order not to hinder the hand.)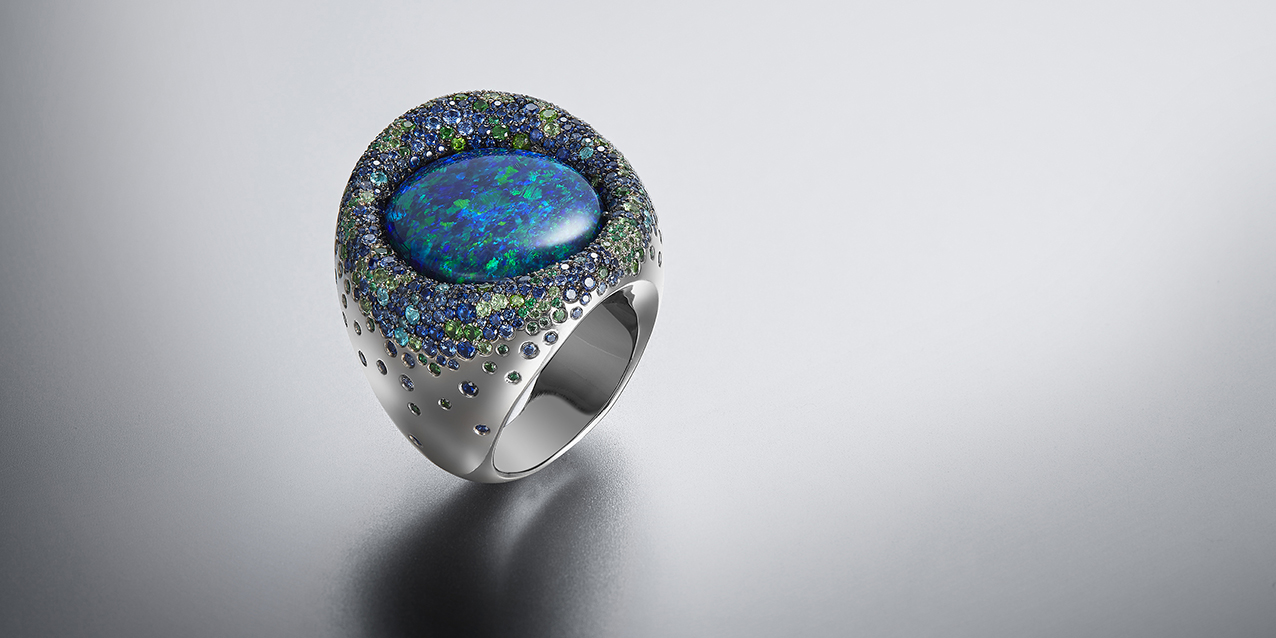 IN SEARCH
OF COLOUR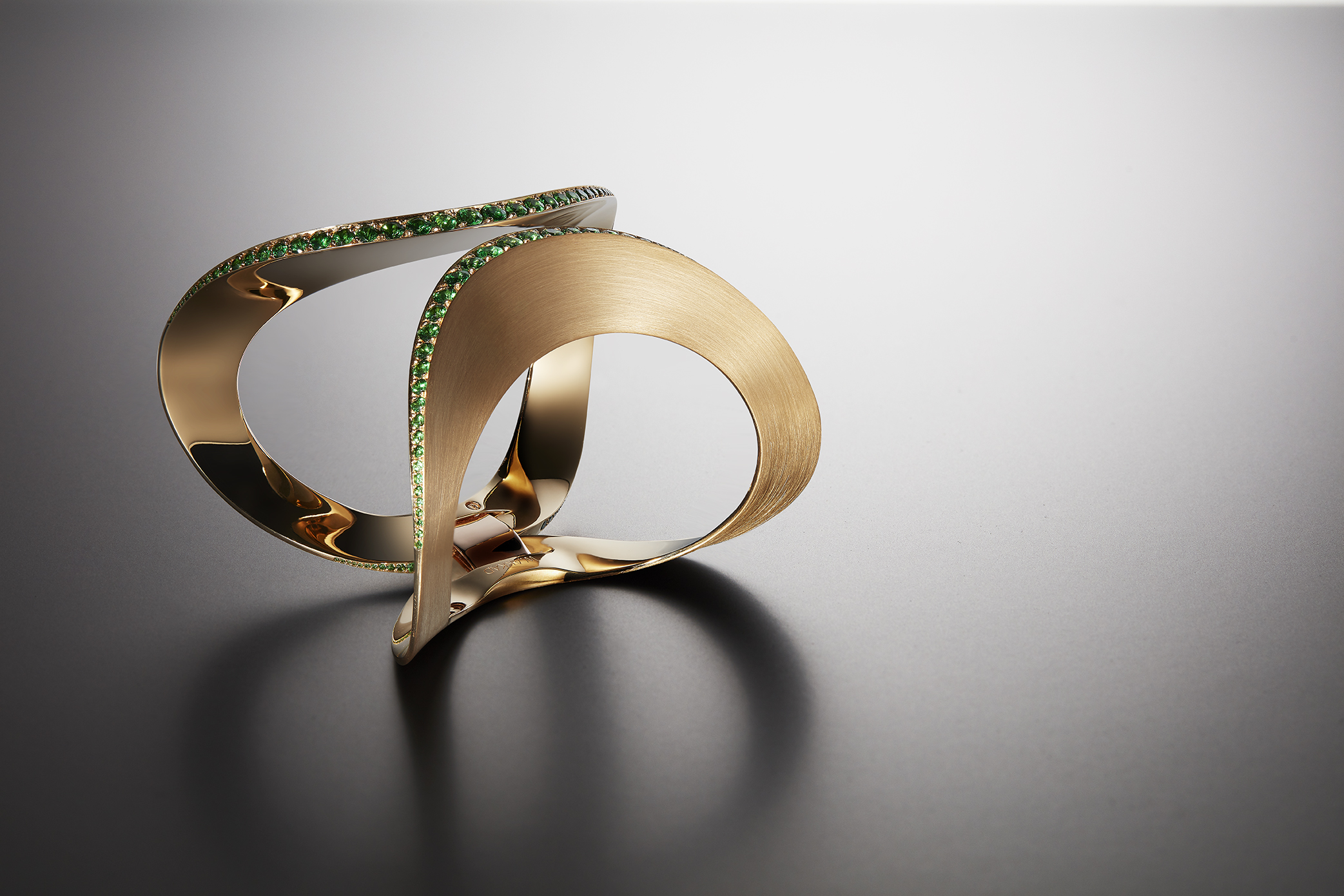 The golds
Delicately well-made, gold reveals itself in the softest or the brightest tones : the powerful white gold, the fiery red and rose golds or the sunny and champagne-y variations of yellow gold.
Chosen with precision, colours blend delicately with those of the stones.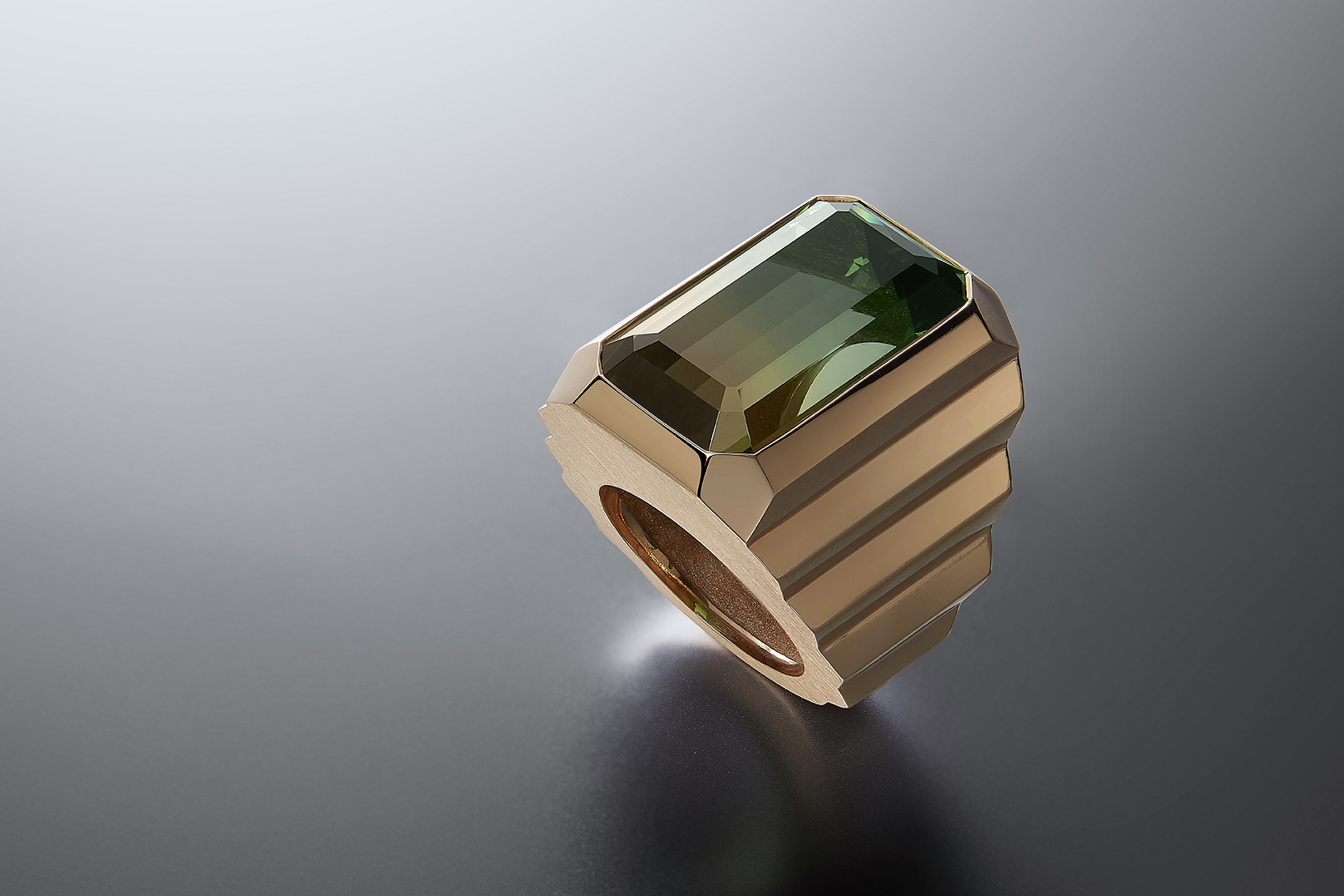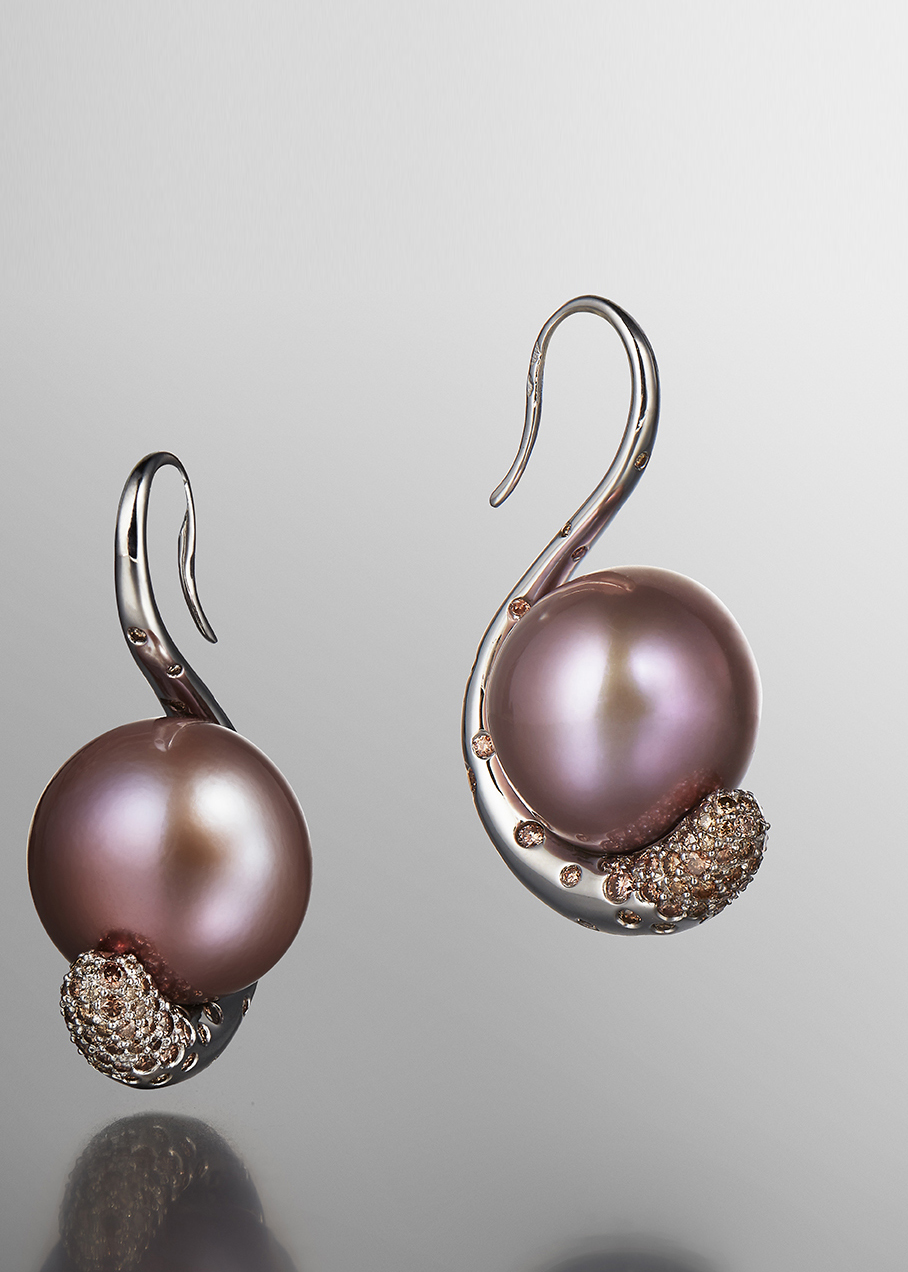 Stones
Emotionally charged, stones reveal a kind of perfection when crafted. Walid Akkad explores their infinite palette with a particular taste for rare or little-known pieces – from new deposits – such as Namibian or Afghan tourmaline, Brazilian or Russian alexandrite or Mozambique zircon.
Pearls
From blue-green to earthy red by way of china-like pink and whites, pearls definitely belong to Walid Akkad essentials.
Whether exalting the imperfect shape of a natural pearl or enhancing the pure geometry of a cultured pearl, the purpose is to distinguish their iridescent mystery.
TAMING
THE LIGHTS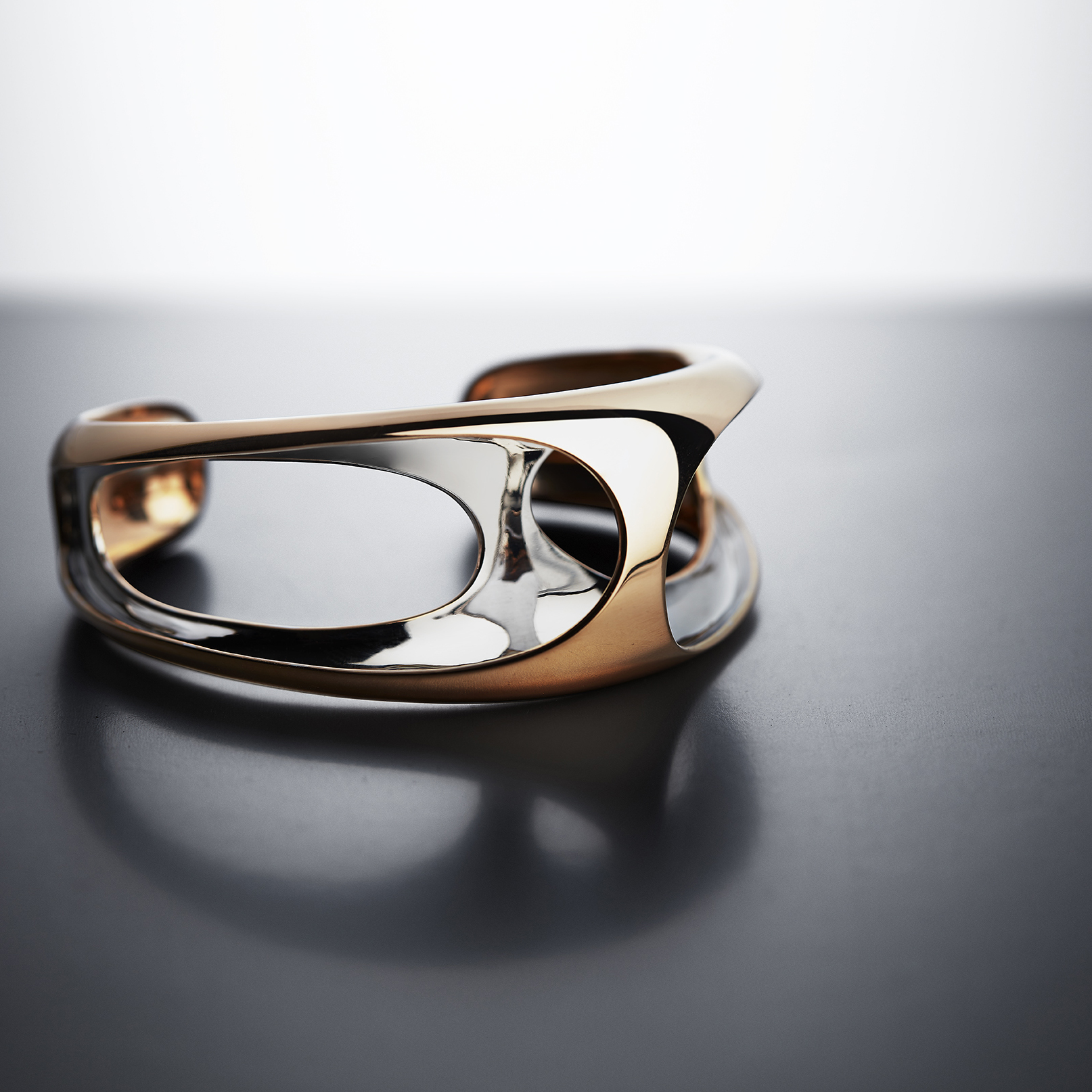 Choose & set
If gem-cutting is meant to highlight the stone, its colour is the starting point of Walid Akkad's inspiration. Plain, shaded or adorned with gardens, it whispers the way to magnify its poetry and strength. As arranging a bouquet of flowers…
Melt & chase
Melting, sculpting, polishing, brushing, sanding gold: mastering these subtle and ancient techniques allow the jeweler to express his intention. Fruit of a very patient work, this search for perfection, with details invisible to a novice eye, seems to give the metal a soul.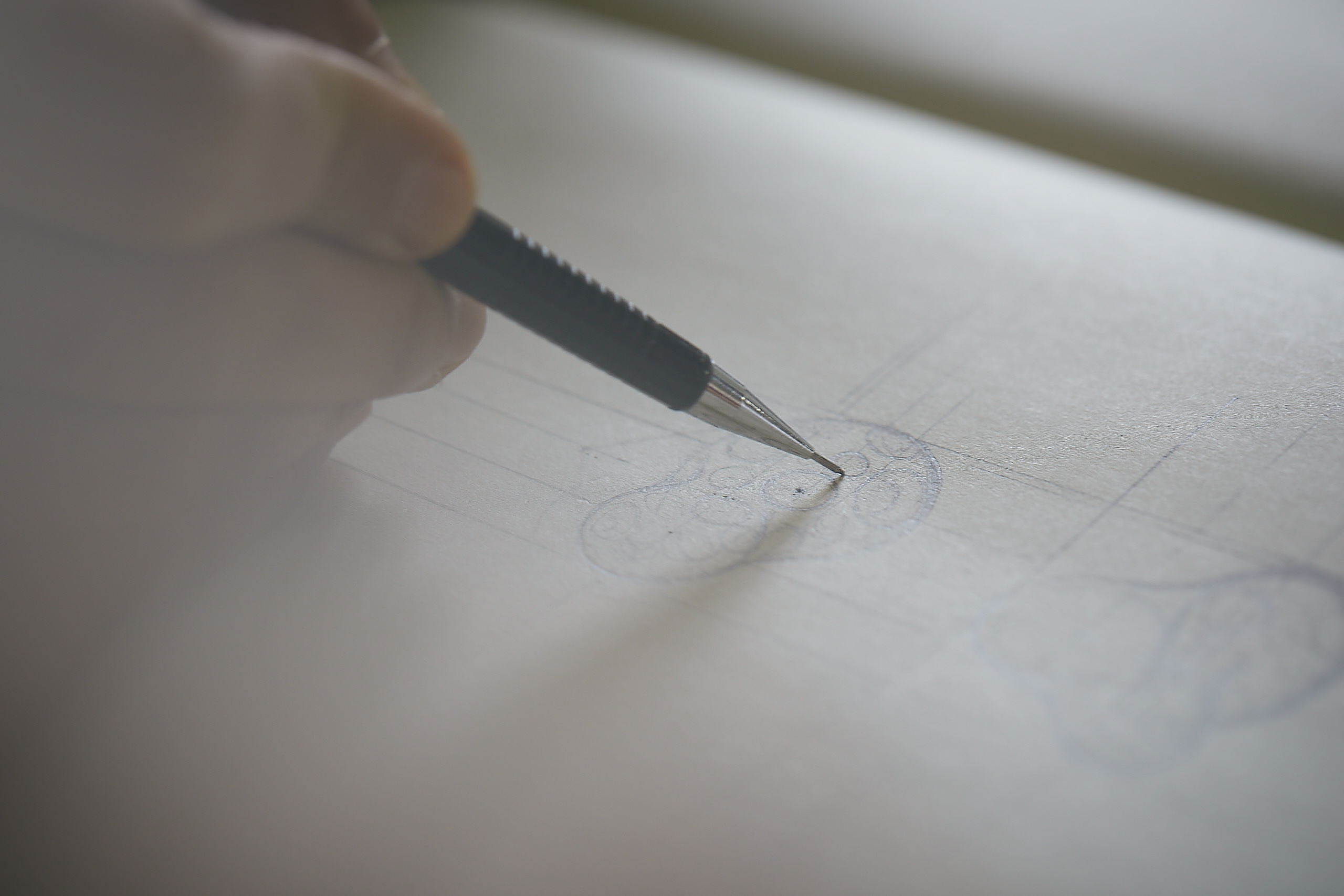 Craftsmen
In his creative process, a few craftsmen gifted with a precious savoir-faire accompany Walid Akkad :  the smelter who will get the purest volume, the polisher who will offer the metal a range of shades, the gem-cutter who will enhance a precious stone, the setter who will associate it to the chosen gold, the enameler who will play with transparencies…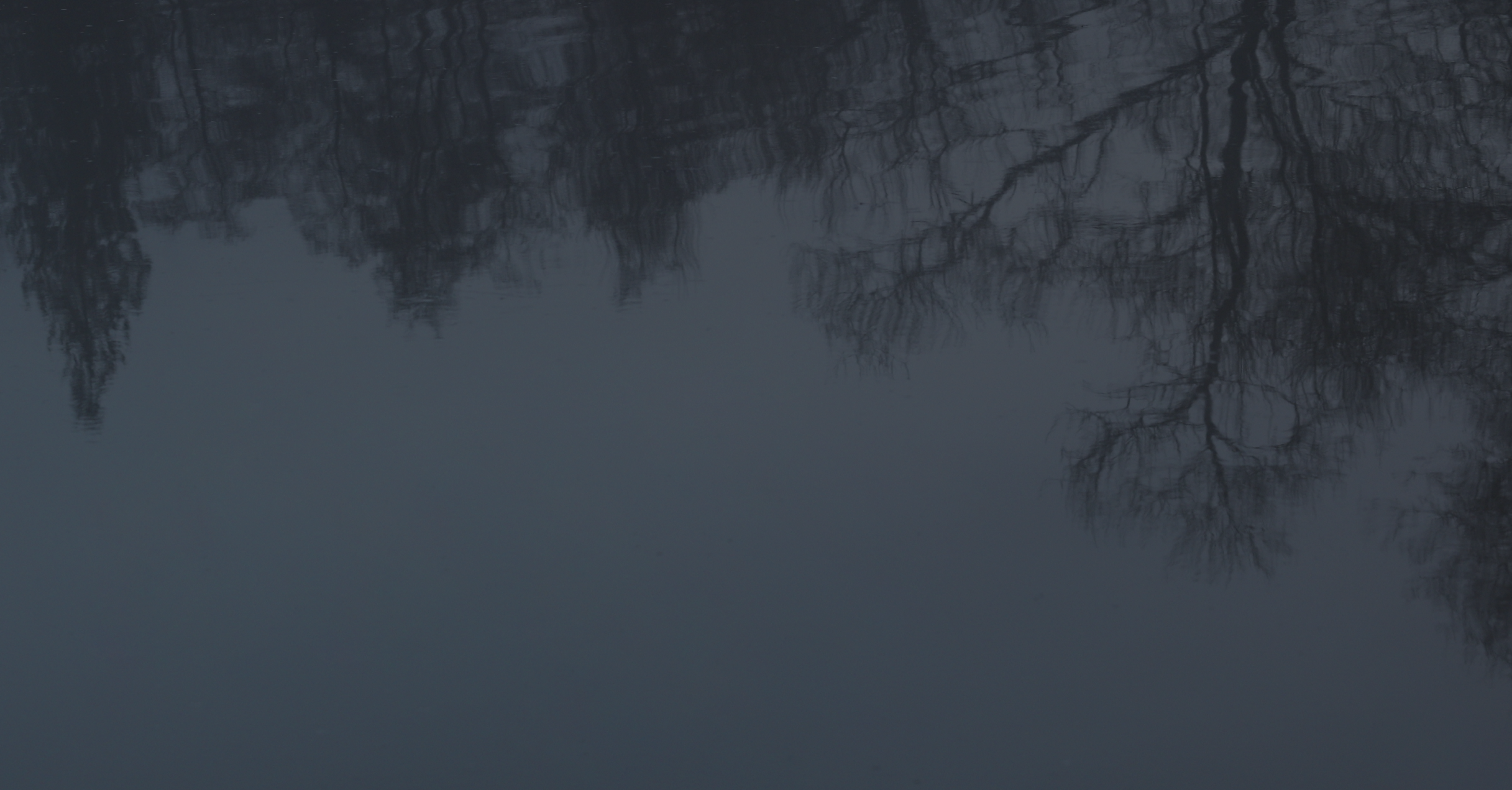 A JEWEL IS

A MEETING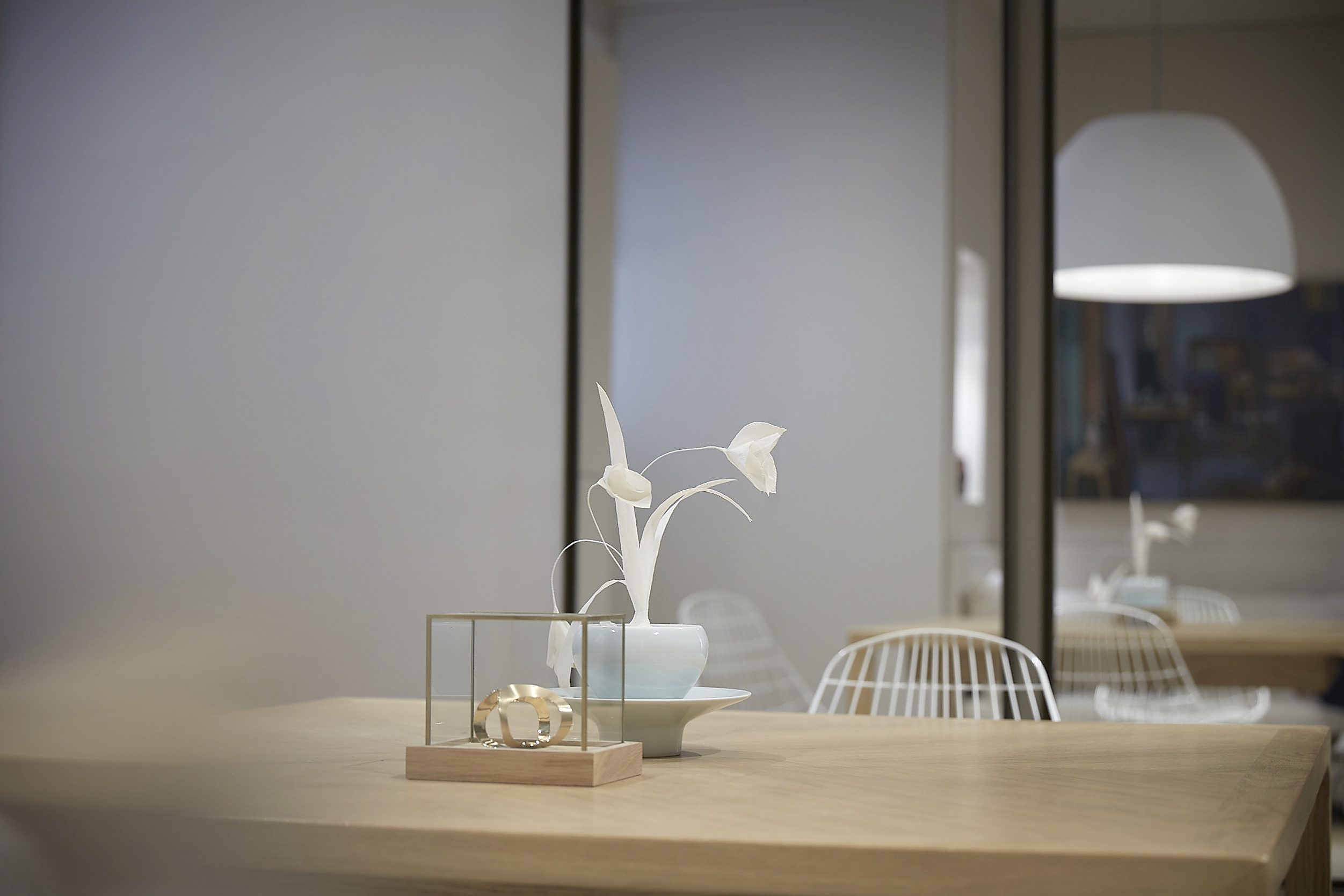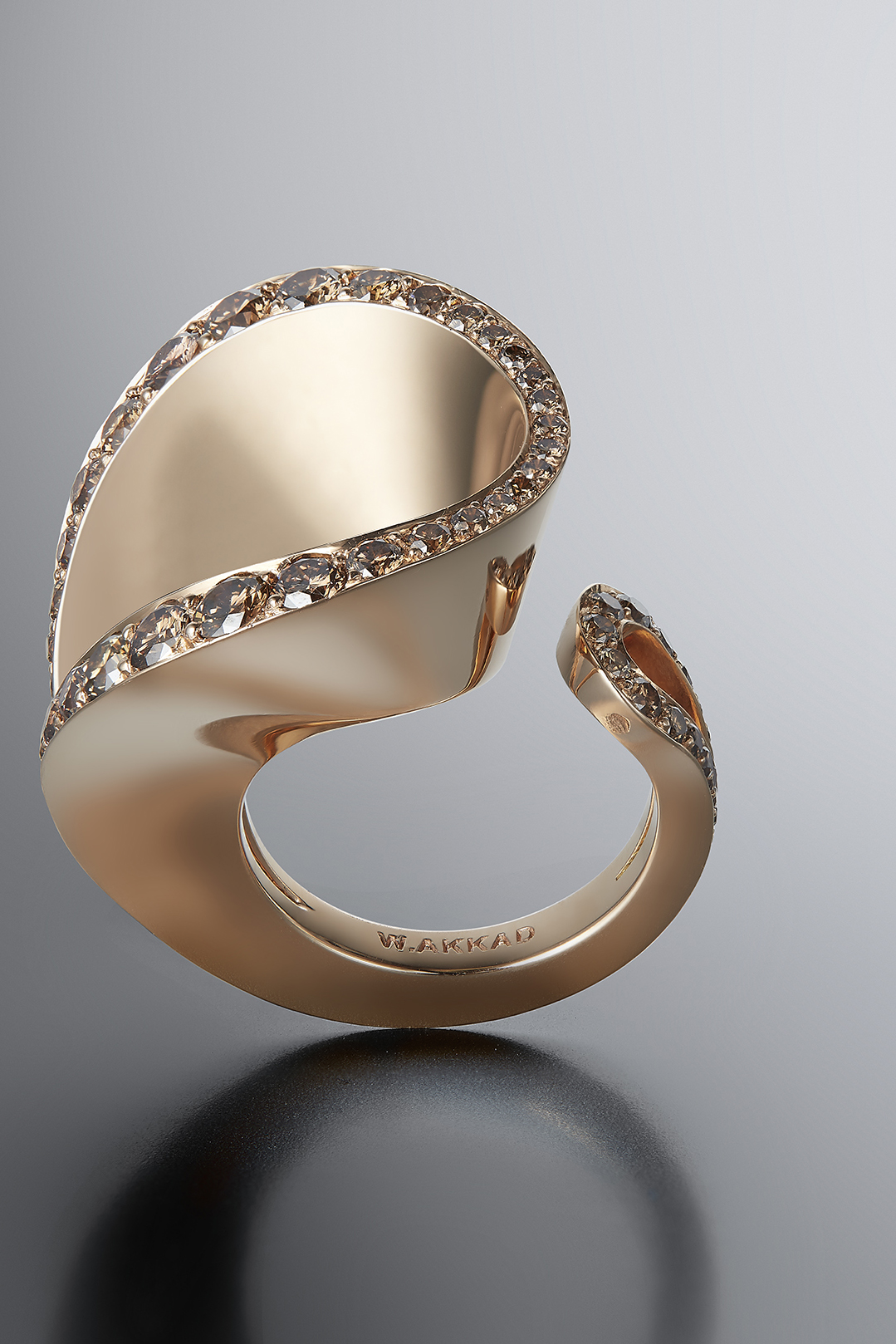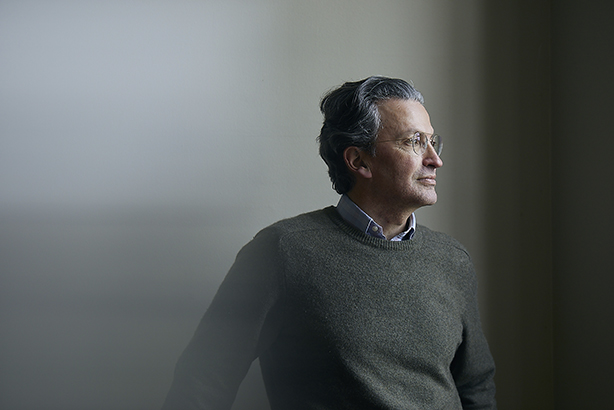 Between a person who sees a jewel for the first time and feels like it was intended for them. 
Or the unique piece which will come out of a confident conversation with Walid Akkad at the galerie "Le 1": an unexpected creation, that could even use the gold or stones or an ancient jewel and fit as perfectly as a made-to-measure garment.
Copyright © 2021 Walid Akkad. All rights reserved.